Have you ever heard of quilling? Wikipedia says "Quilling or paper filigree
is an art form that involves the use of strips of paper that are rolled, shaped, and glued together to create decorative designs." I have been interested in it for a long time but had put it off as one of those things that I would get to eventually.
Then I ran across Craftastical and saw what she did. Check it out here. Once I saw that I had to try it.
So I started out with my kids letters
I was really excited with how they turned out. I made these in their favorite colors using two different shades of that color. These are all 5x7 picture frames.
Then I made one for my sister in colors that she chose.
I just love, love, love that oval frame she had. On this one I did the outline of the letter in black and then used the colors gold, purple and a teal color and it is in a 5x7 frame.
I posted these on my Facebook page and got a few requests from some friends.
This one is an 8x10 and I used light green, dark green and a teal color. The picture really doesn't do it justice. I really wish I was better at taking pictures.
Here is a close up of the colors.
Another 5x7 of an H. I used two shades of yellow just like I did for the A up top.
You guys should really try this out and I had so much fun making these.
After posting all of these on FB I was contacted by a local
Children's Consignment Boutique called Taylored Tots to display some in her shop to sell!!! I am pretty excited about it. Once I get everything set I will also sell these in my Etsy shop so if you are interested keep an eye out for them there. Also too you can check out Taylored Tots on FB. She is not just a local shop, she ships things all over the places and she is always posting pics of new arrivals of upscale children's clothes. Go check her out.
Thanks for reading :)
Linking up with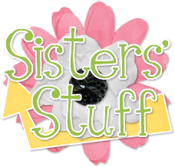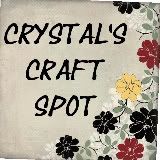 Making the World Cuter
I {heart} nap time
Blue Cricket Design